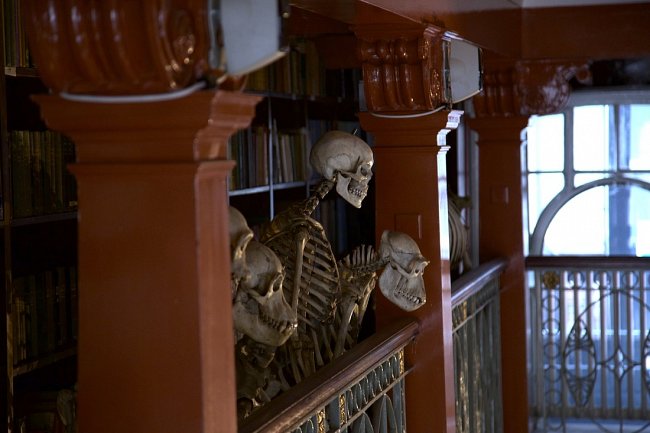 Yesterday I attended the UCL Museums/Impropera Symposium 'Theatrically Re-imagining Collections' (#museumsreimagined). It was a great event, featuring some examples of best practice from Punchdrunk Enrichment/National Maritime Museum, British Museum/Royal Shakespeare Company, Do not adjust your stage/National History Museum, National Museum of Wales/Theatre na nOg and Battersea Arts Centre/Creative Museums, giving me lots of food for thought and raising some interesting questions.
I've included my notes from the presentation I gave with Jayne Austin from Colchester and Ipswich Museums here as time was short yesterday. There's also more information about the Dancing in Museums project and forthcoming performances of The Imagination Museum on my website here.
Some key things I took away:

In introducing the symposium, Tonya Nelson, Head of Museums at UCL, talked about the ways that museums are like theatres, describing the undertaking of temporary exhibitions, creation of immersive spaces, facilitating new forms of interaction and new forms of interpretation. From my perspective, it is the very fact that museums aren't theatres that makes them so appealing to me in terms of my practice. There are so many things that have never happened when I've presented my work in theatres that happen all the time when I work in museums, not least the fact that the audience have so much more freedom to engage with the work on their own terms (in terms of the work-in-progress as well as the finished performance). As someone expressed yesterday, I think that artist/museum collaborations work best where artists introduce something completely different into the museum environment (whilst also being responsive, sympathetic to that environment - so perhaps it isn't completely different, but may be about drawing out something that is already there but isn't usually noticed?), something that couldn't be performed anywhere else in the same way, something that surprises visitors to the museum and that has the potential to elicit an emotional response.
The potential for artists to collaborate with front of house/interpretation teams to develop the ways in which they are engaging with visitors. I talked a lot with other people about the fact that a museum interpreter is engaging in a kind of performance when they interact with the public, but this doesn't have to be (although it can be) overtly theatrical. Artists could work with interpretation teams to explore their body language, listening skills, the capacity to give space for visitors to explore on their own as well as learning to gauge when a visitor would like more information, and selecting the key messages to get across about the collections (and how). I think this is also something artists could learn about from interpretation teams.
We talked about how important a visitor's first experience of a museum or a performance happening within a museum can be; museum representatives talked about the fact that people are engaged by experiences that are fun and entertaining – in The Imagination Museum we set up the performance initially through a lively introduction of three tour guide characters who talk with the audience, give them a sticker, show them that it is okay to ask questions and invite them to join in for example; having made a connection with the audience, we can then draw them in to the more abstract world of our work. However, I'm interested, going forward, and particularly in the development of Beneath Our Feet, in exploring other ways of drawing the audience into the world of the work, which enable the dancers to have a freer relationship with the audience, sometimes leading them, sometimes leaving them to their own devices, to explore at their own pace (this links to my last point). Someone else expressed this at yesterday's seminar event as well, not only in reference to performances - "the possibility of offering visitors the opportunity to have more ownership over the final outcome"
Again, connected to this, we talked about the importance of allowing audience members an opportunity to opt in or opt out of a performance experience (I remember also talking about this at the Horniman Museum/Trinity Laban Symposium in November 2014)
We talked about the importance of lead-in time when initiating a new artist/heritage organisation partnership and building up trust. Several practitioners described facilitating workshops within a heritage organisation before beginning to make new work.
I was very inspired to hear about an activity associated with the Historic Royal Palaces TimeQuake event in which young people were told stories about artefacts by curators that they then had an opportunity to put into their own words for the public, thereby telling the same stories but in their own way. I'm hoping that by commissioning young choreographers to create their own response to the museum collections with which I'm working in the future, I may have the opportunity to learn more about the different ways in which they choose to interpret those artefacts.
I found it interesting that many of the projects that were presented at the seminar dramatised or re-imagined an activity more usually occurring in the museum context – The Imagination Museum set up like a museum tour for example, Punchdrunk's collaboration with the National Maritime Museum integrating a fictional curator, Do Not Adjust Your Stage responding to a scientific lecture. This just goes to show that it isn't only the artefacts on display within a museum or heritage site, or the site itself that provide inspiration, but also the people who work in those spaces and the interpretative act in all its forms.
new ways of working within this context can have a much broader impact across an organisation/community as evidenced through the work Battersea Arts Centre are doing through their Creative Museums project for example
In their presentation about Creative Museums, Independent Consultant Gaby Porter and Associate Artistic Director of Battersea Arts Centre (BAC) Sarah Golding talked about the importance of embracing risk within BAC's 'Scratch' methodology, but described that at the moment, particularly within the museum and arts sectors, there isn't anything that isn't risky, so small things/changes can represent real risks to an organisation. Working to bring The Imagination Museum to a range of museums and heritage sites across the county, we've experienced that this is a very fragile time for many of our partner museums, many of which are facing budget cuts, redundancies (which can be very sudden) and even potential closures. Changes to personnel in particular has meant that we have had to begin building relationships again from scratch, even where we have been working with heritage partners over a long period of time. Sometimes our new contacts are happy to pick up where their predecessors left off, and some have no interest in pursuing the collaboration, leaving us with no option but to withdraw our partnerships. It's a reminder of:

the constant need for resilience in a time of financial instability within arts and heritage
the fact that this work is often undertaken without precedent in the case of many of our museum partners, so we have to find our way slowly together
the huge value of every single partnership that does come to fruition, and the achievement it represents·

The need/potential for having some kind of online resource where museums/heritage sites and artists can exchange information about their 'requests' and 'offers', a place for informal exchange as well as more formal callouts. I keep hearing people articulate the need for this at many of the different discussion events I attend around the theme of creativity in museums. There are plans afoot to potentially set up something like this for artists working with dance in heritage settings through a partnership between Pavilion Dance South West (PDSW), the South East Museum Development Team and others, coordinated by Museum Consultant Sally Lewis. PDSW have started to pool resources for artists working in this context here http://www.pdsw.org.uk/resources/dance-and-museums/ and there will be another conversation event to discuss next steps on the 15th June in Southampton. Yesterday I also heard about forums for sharing information within the museum sector such as South East Museum Development Team's Help Hub and the GEM resource.
The other projects presented during the seminar day were truly inspiring:
Punchdrunk Enrichment and National Maritime Museum: Against Captain's Orders
described as a collaboration not a commission, with Punchdrunk offering workshops within the organisation for example
an adventure in which key objects have to be found and the atmosphere of different rooms reflects the stories of key objects
setting up the idea of going against the rules, whatever the audience may think they are
"History is a story we're constantly inventing and reinventing"
British Museum and the Royal Shakespeare Company: Shakespeare: staging the world
thinking of a temporary exhibition as a performance – a theatrical staging
pairing artefacts with quotes from Shakespeare's plays
integrating audio to give atmosphere
projected film
integrating genuine artefacts within those filmed
then programming some short live performances to be performed within the exhibition space
an immersive experience – people appreciated having an emotional engagement with the work
the element that made this work particularly special was the consultation with the Royal Shakespeare Company
Do not adjust your stage and the Natural History Museum: The Wunderkammer
in preparing collaborators, it's important to emphasise that the collaboration is respectful and to give reassurance
this project draws diverse audiences together
Do not adjust your stage present this work at the museum once a month, so the project continues to develop
National Museum of Wales and Theatre na nOg: Alfred Russell Wallace and the evolving performance
long term collaboration since 2008
a script written collaboratively by the museum and theatre company
the work has taken on a life of its own and can be performed flexibly within different sites; there's also a touring collection that can move around with the play, therefore the work can reach audiences that wouldn't ordinarily see something like this
the project also integrated visits to the places in Wales where Wallace worked, particularly with groups that wouldn't ordinarily be coming to the museum, or spending time outdoors, who were then 'ambushed' by Alfred Russell Wallace during their field trip!
Battersea Arts Centre's Creative Museums project
working in partnership with six museums to bring some of the flavour of Battersea into museum contexts
using BAC's scratch process as a way of facilitating new thinking around the museum's overall approach to what they do
BAC have taken over Wandsworth's collection of historical objects – Battersea's Moving Museum· setting up producer/museum partnerships (also working with a coach to see how the ideas being developed can be integrated more fully throughout museum organisations)
will be sharing findings in March 2017
In closing, some general questions came up:
How do we embed this?
Is it a passing phase?
How can we open up the conversation to people who aren't here? Who are the hard to reach people within our organisations?
How do we fit it all in? Make sure it's in everything anyway
How do you communicate about this work with audiences? People come to museums and heritage sites with an interest in the truth and artists work in a more imaginative realm
How do you communicate about this with funders?
How can we develop evidence for the impact of this work?
What can community involvement or engagement mean within this context?
Taking this engagement work outside the museum space – how to take the museum outside the museum?
There will be a follow-up report from the seminar day documenting the attendees' suggestions in response to these questions and I will link to that here when it becomes available.
If you're interesting in reading more of my comments from previous discussions around creativity in museums, please take a look at previous blog posts e.g.: