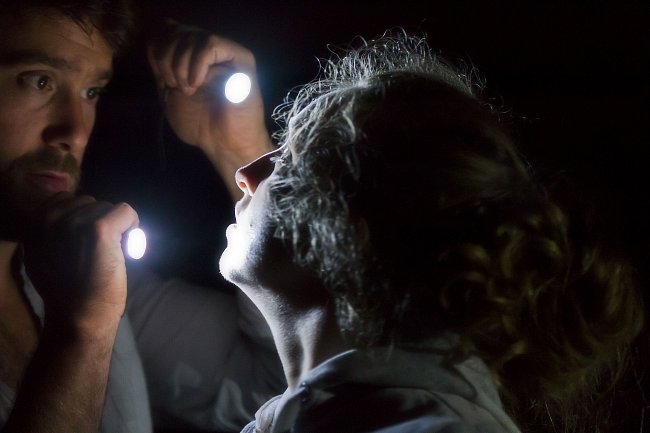 From 2016, we will be researching a new dance piece designed for performances in caves and underground spaces called Beneath Our Feet, and we would like you to help us:

People we would love to hear from: Anyone with a connection to caves, mines and underground spaces. We're particularly interested to hear from miners and cavers.
What we hope to do: We want to collect people's experiences and stories of working in or exploring caves, mines and underground spaces.
What's it for? The information we collect through this research will inspire and inform the development of a new piece of dance theatre for family audiences, which will tour from 2017 onwards.
Sounds interesting. What do you need from me? Please get in touch to express an interest. Depending on your preference we can either send you a few short questions to answer over email, or we can arrange a phone call for you to speak to the company Artistic Director, Katie Green.
How will the information I provide be used? The stories will be shared with dancers and creative team when we're making the show. Where information provided is sensitive or not for public knowledge, the audience will not be able to attribute any of the material to any particular person or location when they watch the finished version of the show. Where contributors are happy we may ask to share your stories on our blog or in our programme notes – but will only do so once we have your explicit permission.
What's in it for me? All contributions are voluntary. Contributors will be kept informed about the development of the project and invited to work-in-progress sharings. We will credit you as a supporter of our work on our website and in the programme notes (unless of course, you prefer to remain anonymous, which is fine too).
When do you need to hear from me? We would like to collect a range of initial responses by the end of July 2016, but any responses received after that date would still be gratefully received, as they will feed into our next phase of research.
Sounds great – how do I get in touch? Please use the contact form on our website – available here (bottom of the page) http://madebykatiegreen.co.uk/about - or email katie [at] madebykatiegreen [dot] co [dot] uk .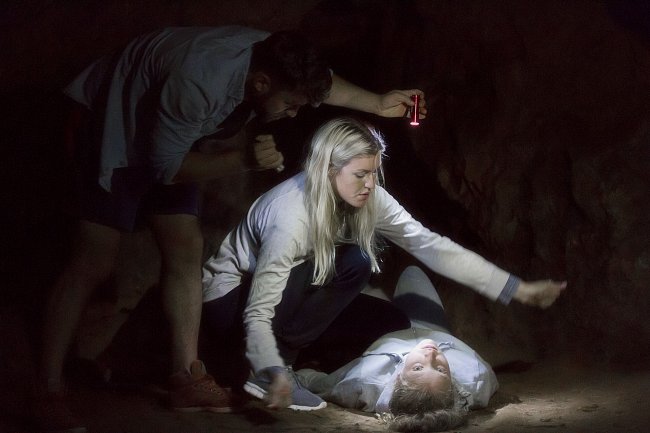 A bit more about the Dancing in Caves project - Katie Green, Artistic Director
"I first had the idea for the Dancing in Caves project when invited by the team at Creswell Crags to consider using their Robin Hood Cave for performance in July 2014. Entering the cave, I was struck by the feeling of travelling back in time as we moved away from the warm environment at the entrance. We had to duck to pass through a tunnel into the main chamber, which was lit only by our headlamps. The air was cool, and the only sound was of water dripping from the surface of the cave. There was something mysterious about it, frightening, but also awe-inspiring.
Following on from this experience, I decided that I wanted to create something specific that could be performed in caves and underground spaces: a promenade performance with the working title Beneath Our Feet; a danced journey backwards in time, guided underground by live music, story-telling and torchlight.
I have now received funding from Arts Council England to undertake 3 weeks or equivalent of studio and site-based research and development into this project, which will take place in autumn 2016. In preparation for that research and development, I am gathering source information that I can use as part of the devising process for the new piece.
My independent research to date has focussed on a more abstract or poetic interpretation of the cave environment and I would love to develop a greater understanding of what there is to know about caves from a geological, archaeological and historical perspective, and also to talk to individuals who have experience of caving, or have worked underground.
My Pinterest page for my research so far is here."
My initial research and development for the Dancing in Caves project will be supported by the National Lottery through Arts Council England, South East Dance in partnership with Jerwood Charitable Foundation and Pavilion Dance South West (Katie Green / Made By Katie Green is a Discovery Artist with Pavilion Dance South West).