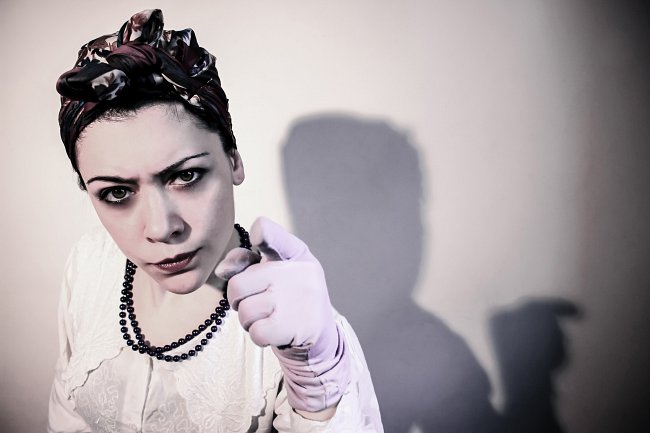 Following on from our successful collaboration with young choreographer Megan Otty as part of our performances at the Discovery Museum, Newcastle in May 2016 (presented by Dance City), we have been working with Vicky Frayard from Ludus Dance to see if it would be possible to integrate the work of a local artist into our performances at Lancaster City Museum on the 5th August 2016.
Choreographer Louise Gibbons will join us to perform her solo Miss Baines, choreographed by Gary Clarke and commissioned by Ludus Dance. We think Miss Baines will give The Imagination Museum's Mildred a run for her money when it comes to keeping the museum clean!

Here's what Louise says about Miss Baines:
Miss Baines is a physical response to research into Lancashire's past, making you think twice about skipping that weekly hoover.
"Miss Baines was the housing officer and everybody did exactly what she said. She used to come round every Monday, to the house, and go through every house…She used to go right through the house, top to bottom. If it was dirty you got a warning: 'Get it cleaned up or else you're out!'"
Choreography: Gary Clarke
Performed by: Louise Gibbons
Music: The Great Dictator by Charles Chaplin
Join us on Friday 5th August 2016 at Lancaster City Museum to see free performances of The Imagination Museum joined by Miss Baines at 2, 3.30 and 5.30pm. Part of Lancaster Arts City's First Friday festival.
On the 4th and 5th August, we will also be opening up our morning company classes at Ludus Dance from 10-11am on the 4th August and 9.30-10.30am on the 5th August. Please contact katie@madebykatiegreen.co.uk for more information or to let us know you're coming.