The Dancing in Caves Project
"Come, take care, leave your fear up there..."

For tens of thousands of years, people have ventured underground in order to experience something out of the ordinary: to take shelter, create, hide, escape, or do something they should not be doing. Join us as we gather for our own extraordinary expedition; a journey to find the most important thing.
Devised in collaboration with a steering group of archaeologists, geologists, historians, cavers and former miners, Beneath Our Feet is a promenade performance that will use dance and live music to tell the story of the underground. Your guide, musician Lou Vilstrup, will draw you into an unknown world, where the memories and secrets of each underground space will dance before you.
---
Touring 2018:

Final dates in 2018!

Carnglaze Cavern, Cornwall - 26th, 27th October

Performances daily at 5, 6.15 and 7.30pm
Buy tickets here: https://www.ticketsignite.com/event/420/beneath-ou...

Part of the Museums at Night Festival October 2018.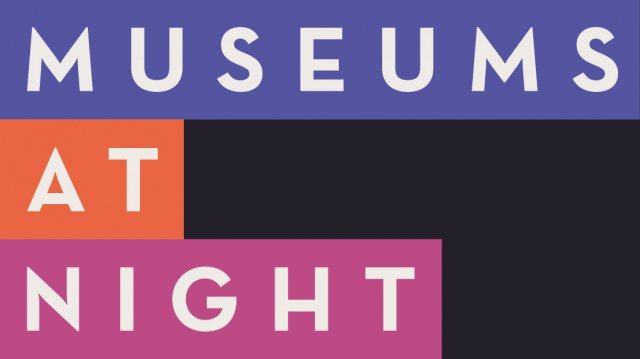 We are also offering a 'Dancing in Caves' CPD workshop to students and professional dance artists at Rosehip Barn on the 21st October, with an opportunity to perform with the company at Carnglaze subject to availability and interest. For more information and to book, follow this link: https://www.ticketsignite.com/event/445/dancing-in-caves-workshop---performance-opportunity---rosehip-barn-and-carnglaze-caverns-
---
Beneath Our Feet was premiered at Kents Cavern in Torquay in September and October 2017.
Beneath Our Feet is the most recent work by award-winning dance company Made By Katie Green, who specialise in making dance performance work for museums and heritage sites. With original music by Max Perryment and Lou Vilstrup (Dear Joy) and new writing by Anna Selby. Supported by the National Lottery through Arts Council England.
For more information about the ongoing development of the work, please visit our company blog. Our initial research and development was supported by the National Lottery through Arts Council England, South East Dance in partnership with Jerwood Charitable Foundation and Pavilion Dance South West (Katie Green / Made By Katie Green was a Discovery Artist with Pavilion Dance South West in 2016/17).
Thank you to everyone who has supported our Crowdfunding campaign to make this project happen...Jenny Reeves, Claire Somerville, York Dance Space, Ian Patterson, Sue MacLennan, Claire Morton, Danielle Rose, Sarah Blanc, Eric Clarke, Lise Smith, Dani B Larsen, Bronwen Russell, Jacob Hobbs, Jackie Mortimer/Instep Dance Company, Tim Casson, Joe Bates, Elaine Garfitt, Peter Williams, Sophie Nuzel, Neil Bates, KJ Lawson Mortimer, Mike Payton, Emma McFarland, Joe and Rachel Clarke, Steven Baxter, Thomas Green, Jan Alderman (Medau), Kate Thomas, Hannah Gibbs, Elaine Knight, Katherine Dossa, Rosemary Lee, Zosia Dowmunt, Roxanne Parker, Will Clarke, Wendy Petitdemange, Gareth Green and Ian and Caroline Clarke, Jen Butcher, Rachel Johnson, Josh Thompson, Louise Billingsley, Anthony Briggs, Bethan Peters, Ellen Turner, Emily Clarke, Katie Duxbury, David Willdridge, Cathy Barrow, Danielle Teale, Fiona Griffiths, Vicky Hunter, Sue Smith, Maria Kaehne, Beccy, Andy, Scarlet and Gabby Clark, Anna McGlynn, Joel Wilson, Samantha McDonald-Elliott, Gareth Mole, Stephanie Preston-Hall, Kirsty Arnold and all of our friends who donated anonymously.

Performed during R&D in 2016 and January 2017 by Kirsty Arnold, Kate Cox, KJ Lawson-Mortimer and Lucy Starkey
Developed and performed 2017-18 by Henry Curtis, Megan Griffiths and Lucy Starkey
Music composed and performed by Max Perryment and Lou Vilstrup
Rehearsal direction by Keir Patrick
Writing by Anna Selby
Costume design by Sarah Dicks
Production management for Kents Cavern by Nic Prior
Production management for Cheddar Gorge, Stump Cross Caverns, Fort Amherst and Carnglaze Cavern by Ellen Booth
Production management for Redcliffe Caves by Dean Sudron
Produced by Kate McStraw
Dramaturgy by Tom Cornford
Access Consultancy by Gideon Feldman, Attitude is Everything