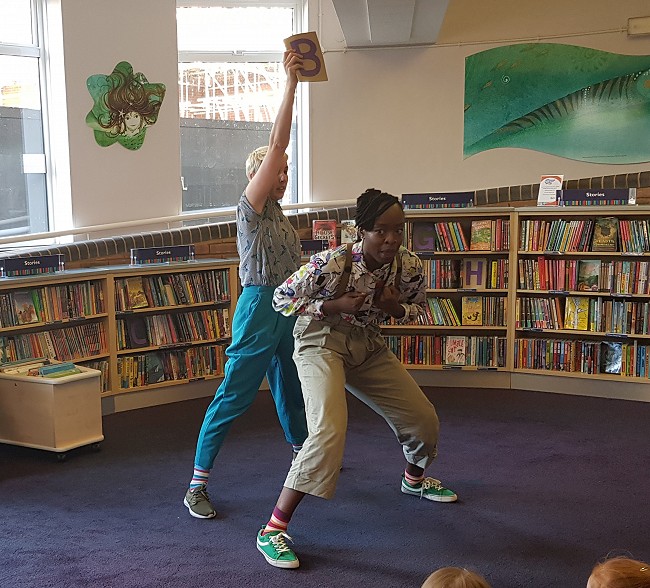 Miriam Levy is a second year student at Trinity Laban. She spent 5 days with Made By Katie Green in February 2020.
"I took part in a work experience placement with the company in February, where I was able to observe the company in a number of different settings. The first three days were spent in a library, shadowing the company performing for local schools. The project was commissioned by an organisation called Delight which offers access to the arts for schools. I observed the project at only one stage, the company performances where the children were the audience. However, it was interesting to hear about the other aspects of the project, such as the posters that the schools had received with information to prepare them for the performance. After the performances in the library, the children will be working with the cast members and choreographer to create their own performances, later returning to the space to perform them. It made me think about the possibilities for engagement projects within my own work and it was brilliant to see a project where this element was so integral to the work."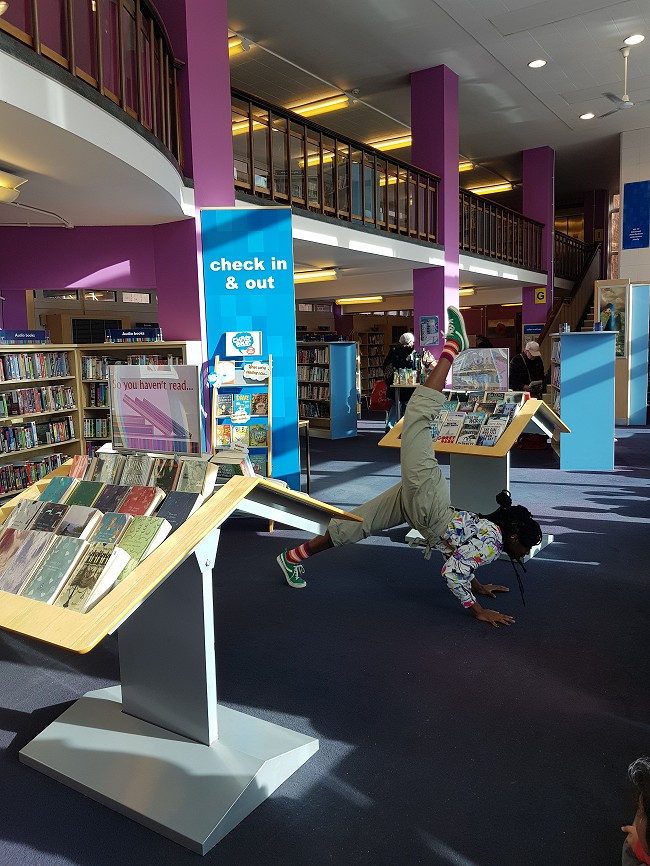 "While watching the performances, it was inspiring to see choreographic work for children done to such a high standard, as this is not something I have engaged with very often. I think it is also so important to remember that dancing is fun, and while the messages within the piece were more sophisticated than this, this feels like one of the best takeaways to come back to training with. The more I watched the piece, the more detail I could find within it, especially as different groups of children interacted very differently with the material. For example, the show centred around clues and the times with which the children found these clues varied dramatically."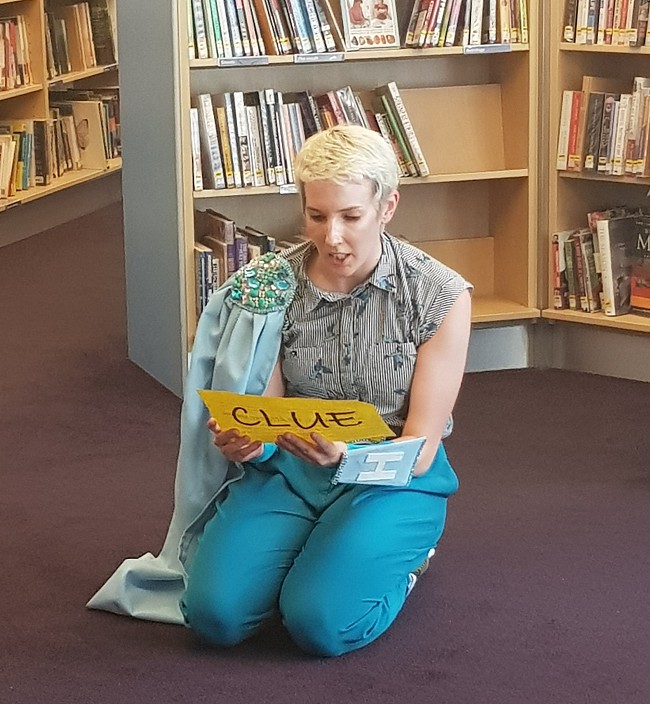 "The performers responded very impressively to these changing reactions, which Katie spoke to me as deriving from them having very clear characters and roles established within the piece. This way, when things happened that were outside of their control, they were able to hold on to what they knew about their characters. Being a part of this project also made me realise how lucky I am to have had easy access to culture from such a young age. It is so important that contemporary dance is introduced to children as something desirable and possible for them, as the company is doing with this piece."
To read more about the Delight in Libraries project, commissioned by Delight Charity and supported by Heathrow Community Fund and the National Lottery through Arts Council England, please visit: https://madebykatiegreen.co.uk/commissions/delight-in-libraries