Yesterday I had the pleasure of being invited by Pavilion Dance South West and Bristol Museums, Galleries and Archives to speak about the Dancing in Museums projectso far and some of my plans for the future.
I came away really excited by the discussions I'd had and the other work that had been presented during the day. There is so much potential to continue exploring possibilities for dance work in museums, and I am very happy to be part of this conversation.
I wanted to just note down a few of the key things that struck me during yesterday's discussion. These are very early, unedited thoughts, something to refer back to in the future:

Deryck Newland, Artistic Director of Pavilion Dance South West, started off the day by talking about the importance of dance organisations and museums having a "shared purpose" for their work in collaboration, rather than coming together because of a "funding imperative". The work that Trinity Laban and the Horniman Museum have done together is exemplary in showing what can be achieved through a longer term relationship with very clear shared goals. Emma MacFarland's report describing some of that work and the 'Dance & Museums Working Together' symposium that took place in November 2014 is here.
John Orna-Ornstein, Museums Director for Arts Council England, spoke about three significant things that can happen in museums: he spoke about the possibilities for tackling difficult subjects, for remembering, as well as opportunities for discovery and learning new things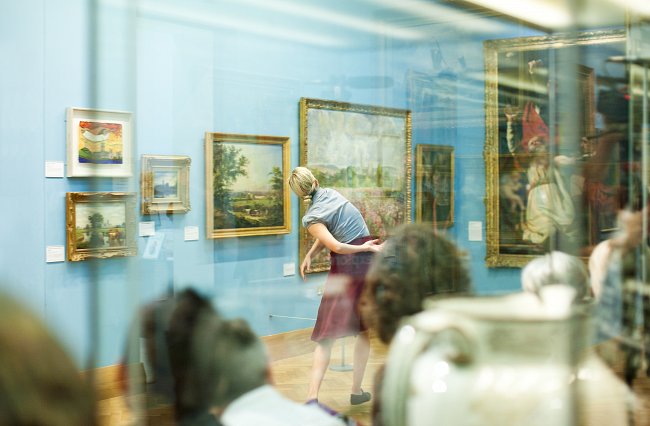 John also referred to the need for sufficient time to develop partnerships between choreographers/dancers and museums fully, which came up at several points during the day, including when questioning how to avoid tokenism with dance work in museums
Following on from this, I want to know more about the possibilities for having dancers-in-residence in museums, and longer programmes of collaboration, even dancers on the staff teams at museums, which would help to build trust as well as influencing the quality and integrity of any choreographic outcomes.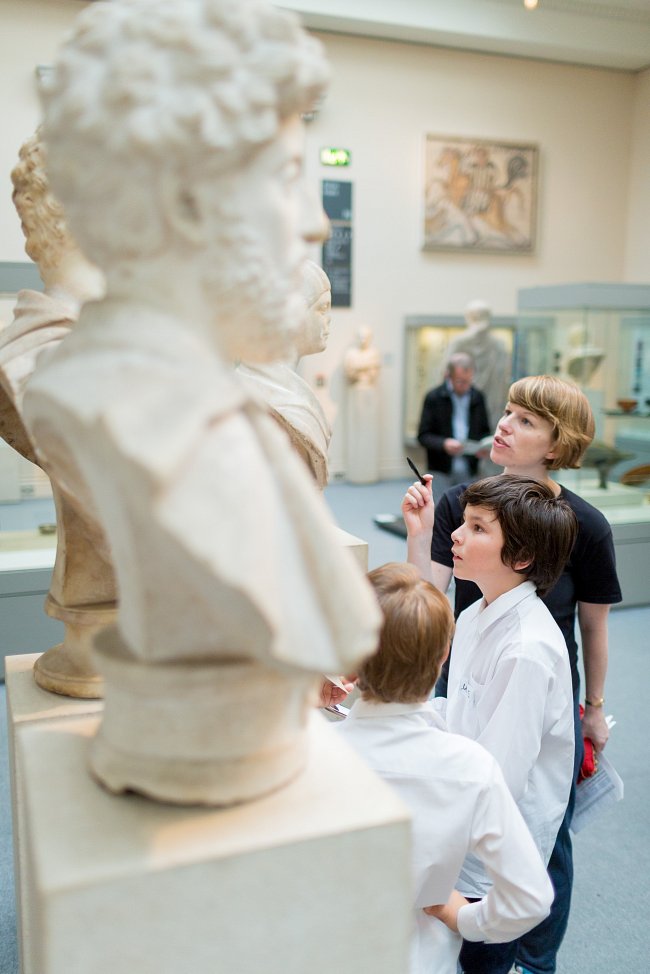 In break out discussions we talked about the potential for using museum handling collections in new ways, perhaps integrating objects within performance, certainly using them as a starting point for creative workshops (which I also mentioned in my writing for the British Museum), and arts organisations hosting museum objects, as Trinity Laban did during 2014 as part of the Horniman Museum's Object in Focus programme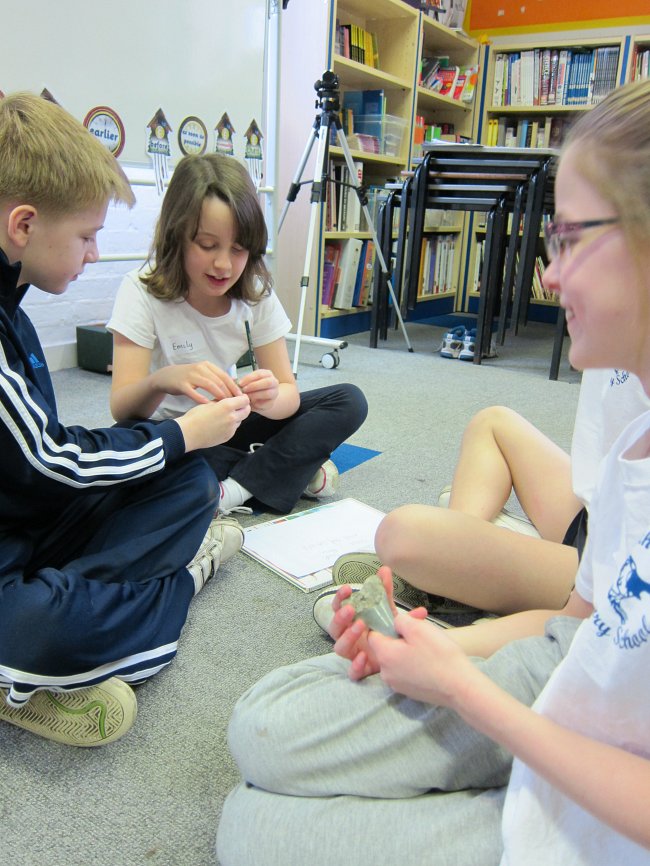 Judith Robinson from Plymouth City Museum and Art Gallery and June Gamble from Plymouth Dance spoke about their work together and a forthcoming commission that will combine a live solo and a film - this made me wonder about the possibilities for dance entering the permanent collection of a museum in the way in which, for example, the work of artist Claire Twomey is now part of the permanent collection in Plymouth City Museum?
Kate Coyne talked about the new Siobhan Davies Dance Company Dancing Museums project, and I was interested to hear that the project would not necessarily have a dance performance outcome, and was expected to culminate in a series of participatory activities rather than performances. Again I was reminded about the importance of taking time and the necessity of challenging what dance in museums could look like. Kate talked about it being easier, when working intensively over short periods of time, to do something that felt comfortable and safe when working in a new museum context, rather than doing something completely different. Now that I have built up a wealth of experience of working in museums through the Dancing in Museums project so far, could I return to some of the museums with which I have established a relationship in order to explore some shared questions in new ways? Which museums, what questions and what new ways?
Kate also quoted dance artist Lucy Suggate, who said "It no longer feels appropriate to hold the audience hostage in a black box" - at least I think from memory that the quote referred to the 'audience', but I actually wrote 'dancer' in my notes, and think that it could be equally relevant. It is increasingly possible to encounter dance in an unexpected way in a range of places outside the theatre, with "dance [entering] the museums and exhibitions spaces more and more" (Katja Vaghi). In the same way that dance is moving out of theatres, museums are also changing:"Museums are no longer places where objects are simply displayed in cases alongside factual information for visitors / audiences to see and read. Museums are increasingly focussed on 'bringing objects to life', helping visitors to interpret and understand their wider context and significance. Dance can provide an interpretation of objects which is kinaesthetic, engages the audience's emotions and imaginations and which addresses themes in a more abstract and tangential way" (Emma MacFarland, report on 'Dance and Museums Working Together Symposium')
As the previously clear-cut distinctions between dance and the more conventional places where dance happens, and museums and all the wonderful things they contain are increasingly broken down, hopefully there are more opportunities for exchange. Kate Coyne finished her presentation by talking about 'something about the presence of the moving body (in a museum or gallery context) that gives you licence to stop and look at things in a different way'. I was reminded of the contrast between the fluidity of movement and fixity of historical artefacts (particularly when they are contained within display cases). I was also reminded about how often audience members go back to the beginning of The Imagination Museum tour to look again at the artefacts to which we have responded, taking their own time.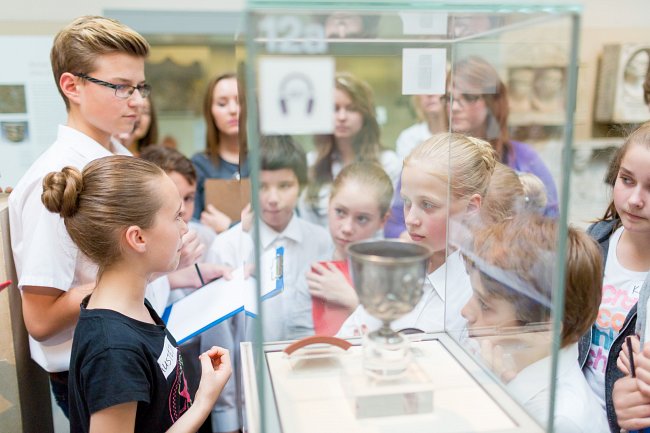 Judith Robinson spoke about working with June Gamble and Plymouth Dance as one of the ways in which the Plymouth City Museum and Art Gallery could remain visible while the building itself is closed due to the development of the new Plymouth History Centre. This reminded me of the Curating Cambridge Festival which aims to move the act of curation beyond the walls of the Cambridge Museums themselves. I suspect there might be other projects and festivals such as this one...
Towards the end of the day we spoke about training opportunities for practitioners (I'm using this as a collective term to refer to people who work in heritage and/or dance backgrounds, but I could also use other words like facilitator, or maybe even curator? There was some discussion about the 'curator-as-artist' during the day.) to share methods and skills that could be useful when working with dance in museum contexts. However, we discussed that there couldn't be a 'one size fits all' methodology, as everyone would have their own variations, have different motivations for working with dance in museums, would want to work with different people and would therefore produce different outcomes.
We also talked about the fact that the way in which a practitioner sets up a task is just as important as the task itself - so, if sharing the example tasks I give here (based on my experience of working on the British Museum Exploring Objects Sharing Cultures project) with other practitioners, it would be just as important to talk about the way in which I introduced the tasks as it would be to get into the practicalities of each activity.
This discussion led on to me thinking that it would be helpful for people working in museums to observe dancers in the studio (particularly as a precursor to a collaboration) and vice versa - I would like to test out a kind of 'exchange programme' for museum practitioners to come into the studio and dancers to observe what happens behind the scenes in museums. Other people also spoke about this, and about the possibilities for minimising potential conflict, particularly with members of museum staff who might be wary about inviting choreographers and dancers into their spaces, by ensuring all parties were involved in the creative process from the earliest stages, therefore developing trust.
Finally, while I was putting together this blog post I came across the Manifesto for a Dancing Museum by Boris Charmatz, which is another very interesting read.