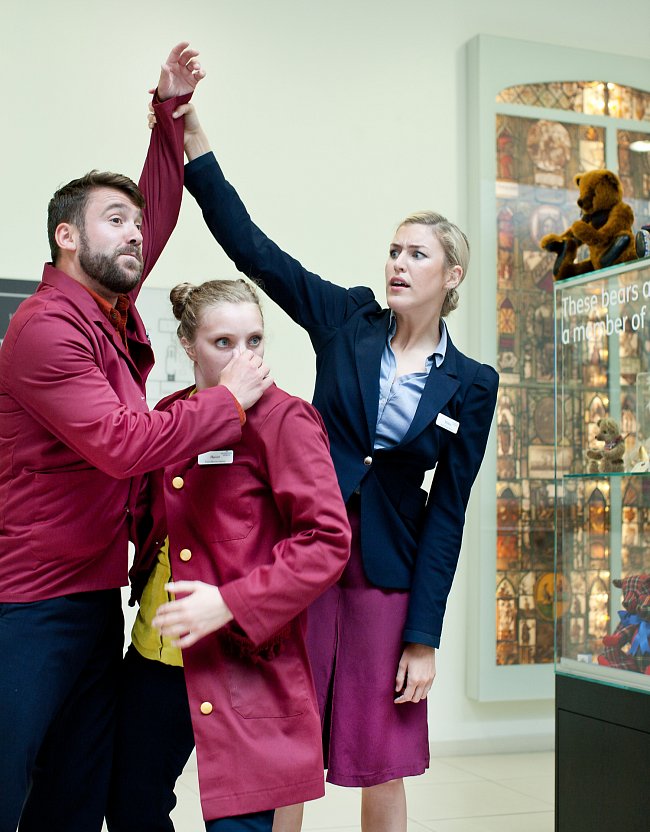 We are thrilled to announce that we have been successful in our application to the Arts Council's Strategic Touring Fund to develop our newest Imagination Museum: Mayflower 400 project.
This project will expand on our work touring The Imagination Museum to 28 museums across the UK from 2013-17, particularly enabling us to:
work with partner heritage sites for a longer period of time so that we can respond in a more bespoke way to their particular collections
engage with new audiences, people who will never have seen anything like this before
involve audiences in the work, supporting them to take part in workshops, to participate in learning more about their local heritage, and also to join the company for final celebration performances in each of the areas where we will be working
This project is our most ambitious yet, and will take place primarily from 2019-2020, leading up to the 400th anniversary of the sailing of the Mayflower from Plymouth to America in September 2020. There will also be some activities taking place in 2018 and, we hope, a final symposium in 2021 at which we can reflect on everything that has happened!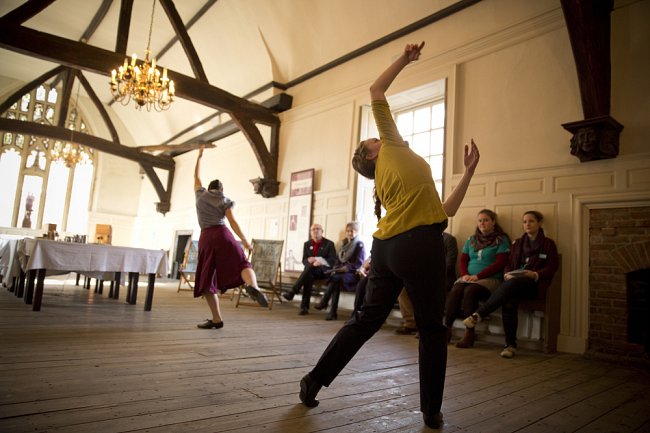 Our 3 'Hub' areas where the Imagination Museum: Mayflower project will happen are:
Lincolnshire/Nottinghamshire (including Babworth, Gainsborough, Retford and Scrooby)
Hampshire (including Aldershot, Christchurch, Fareham)
Plymouth
Our work on this project so far has been supported by key partners the Pilgrim Roots Regional Partnership, Transported, Hampshire Cultural Trust, The Point (Eastleigh), The Box (Plymouth) and Plymouth Dance, and we will have more information about our full list of partners early in the new year if not before.

We will be working in each Hub for a period of 12 months, and during that time we will curate a programme of performances and workshops that will take place in a great range of spaces including heritage sites, museums, gardens, schools, community centres and churches. We're excited that this project will enable us to bring our Imagination Museum work to venues with which we wouldn't have had the capacity to collaborate in previous incarnations of the project, including those which are relatively small, those which have limited indoor space but access to outdoor space and those which are community and/or volunteer-led.

Each of our performances will be different, drawing on workshops with the local community at each venue and additional creative sessions taking place in between our programme of performances to develop the content for the core dance piece.
The Imagination Museum: Mayflower 400 project will culminate in a series of celebration performances which we hope will take place in Gainsborough in January 2020, across Hampshire in July 2020 and at The Box in Plymouth in September 2020.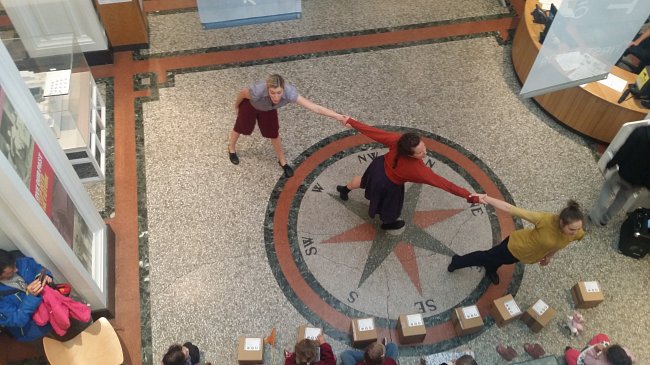 What will The Imagination Museum: Mayflower 400 look like?
The premise of the performance part of this project will be similar to The Imagination Museum model we have developed since 2013, with three dancers taking on tour guide roles, using movement and text to tell the story of selected artefacts and sites in a new way.
New developments will enable us to adapt the work to respond to the Mayflower 400 themes, and to develop the scalability of the work to different kinds of venues and contexts. For example:
Themes
As well as exploring the stories of the 102 passengers who sailed on the Mayflower from Plymouth to America in 1620, we will respond to selected artefacts and sites that enable us to consider three of the published Mayflower 400 themes of migration, persecution and reinvention.
Core Collection of artefacts

Early in the development of our project, we will work with our partners, community ambassadors and community groups to identify a Core Collection of artefacts that will form a basis for our interpretation across our Hubs.
These artefacts might include the historical buildings where we are working themselves, objects such as the 'Babworth Chalice' (thought to have been used by Richard Clyfton and buried during the English Civil War when both the Parliamentarians and Royalists were looting churches for silver) as well as diaries and written correspondence. We will also explore ways of re-imagining artefacts that are now lost, such as the belongings of some of the 19 family groups who travelled aboard the Mayflower.
An evolving performance

We envisage that the format of the work will develop between our first performances in Lincolnshire/Nottinghamshire in January 2019 and our final performances in Plymouth in September 2020, with each performance like a different chapter in the story of the journey of the Mayflower Pilgrims.
Depending on context, the work will sometimes be promenade, moving around a museum or heritage site, or static. Sometimes we will need to use our set (particularly when working outdoors or in non-heritage spaces), sometimes we will use parts of it and sometimes we will not need it at all. Each performance will be followed by a workshop, and the workshop programme will also develop over time in each area, incorporating dance, music, writing and craft/design sessions as well as talks and object-handling sessions with museum experts.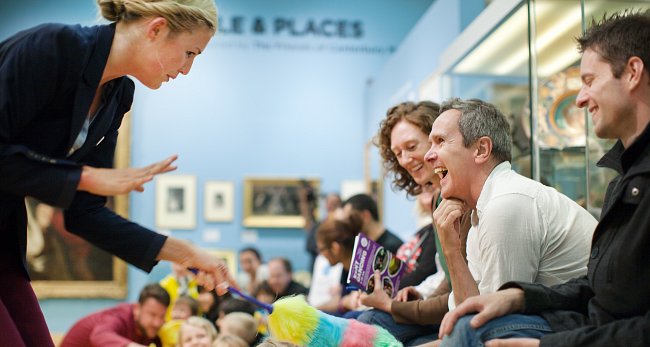 Other elements of the project
We are also excited about the fact that this project will enable us to:
recruit new members of our team in each of our partner areas, who will help with delivery of the project but also be mentored to continue developing their practice in heritage sites going forward
develop a website presence that could also integrate a space for sharing case studies of great creative practice happening in museums
curate a programme of sharing/discussion events for dancers/dance companies interested in forging/developing relationships with museums and heritage sites and vice versa
provide opportunities for exchange between our project 'Hubs'
curate a final symposium event at which we can bring together all of our partners and welcome other delegates who are also interested in finding out more about the project and maybe taking some next steps together
There will be lots more information to follow from us about this project, but hopefully this gives an introduction - more to follow in the new year! If you're interested in getting involved in the project or have questions, don't hesitate to contact us using the form on our 'About Us' page.
The Imagination Museum: Mayflower 400 project is being supported using public funding by the National Lottery through Arts Council England.