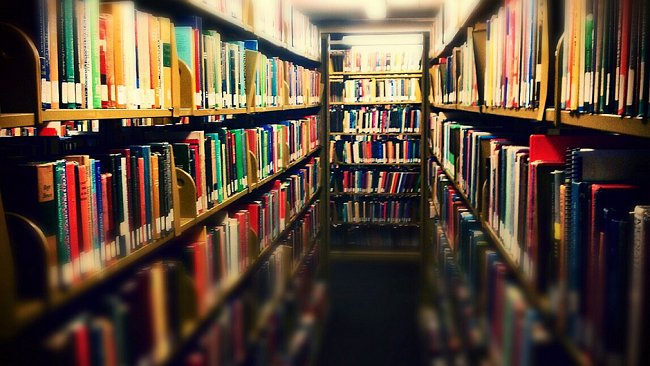 From March - May 2019, Made By Katie Green will (subject to funding) be working with the wonderful folk at Delight to create a promenade piece for 3 dancers for Guildford library, aimed at year 2/3 children (aged 7/8).
This would be the pilot phase of a project that we hope will visit more libraries and schools in the future.

After a period of rehearsal, the professional performance would happen at the beginning of a school half term as an 'inspiration day' for our first partner school, and then the children will work on their own response to the performance and perform this at the library at the end of the half term.
Dates for the pilot project would be:
2nd March - invitation only R&D and recruitment workshop
16th March - 2nd day of R&D (just for 2 out of 3 dancers)
8th - 12th April - rehearsals
15th - 18th April - rehearsals
25th April - final rehearsal day
26th April - performance for the children
Then with 1 dancer we would hold follow-up workshops with the children on the:

7th May
14th May
21st May
and be with the children when they perform their own work at the library on the 22nd May.
All rehearsals and performances will happen in Surrey. This is a paid role (more details to be provided on confirmation of funding).
If you are interested in the project and available for the dates outlined above, please contact katie@madebykatiegreen.co.uk by 5pm on the 22nd February providing:
a link to video of your previous performance work (on Vimeo or YouTube for example - please do not send video attachments, and if you send footage of you working in a group, please make sure you can be clearly identified)
a short statement (maximum 1 side of A4) outlining why you are interested in this opportunity, and indicating your availability for the project dates
a CV (maximum 2 pages)
Ideal applicants will be:

skilled at creating movement material through improvisation
experienced working site-specifically
comfortable working with text
engaging performers, comfortable working in close proximity to an audience and with a younger audience
able to work quickly, with a good movement memory and capacity to change things in response to direction or to the behaviour of the audience for example
organised, friendly and able to work well as part of a team
interested in working on this project longer term, and in developing their role as a workshop leader (with this primary school age group) as the project develops
Please do not hesitate to contact Katie Green with any questions on katie@madebykatiegreen.co.uk. We look forward to hearing from you!
Data protection
Please note that we will keep details of your application on file until the recruitment process is completed and then we will only keep your contact details if you give us your consent to do so by signing up to our mailing list at the bottom of the page here - https://madebykatiegreen.co.uk/ .