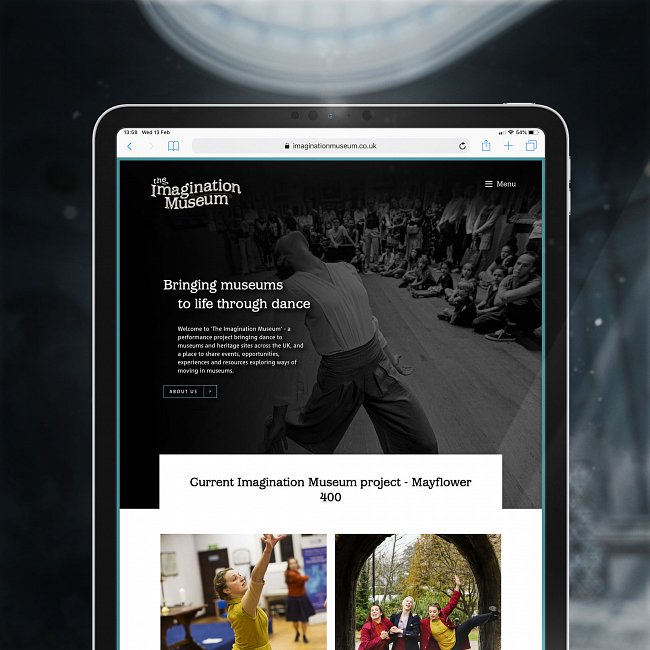 Dance company Made By Katie Green is pleased to announce the launch of 'The Imagination Museum' website, a platform showcasing new ways of moving in museums.
The new 'Imagination Museum' website at www.imaginationmuseum.co.uk will:
document the journey of Made By Katie Green's performance work of the same name
provide a new online hub for information about using dance to respond creatively to museum sites, collections, themes and ideas.
Created with Lincoln-based designers Root Studio, with support from Arts Council England's Strategic Touring programme, visitors will be able to use the website to find out more about future performances of The Imagination Museum, a danced history tour performed by 3 eccentric tour guides. To date, The Imagination Museum has been adapted for more than 30 museums and heritage sites across the UK and seen by more than 6000 people.
"Fantastic, changed the way I thought museums could be made exciting, playful, vibrant and inclusive. Animated historical facts through high quality art"
The Imagination Museum audience member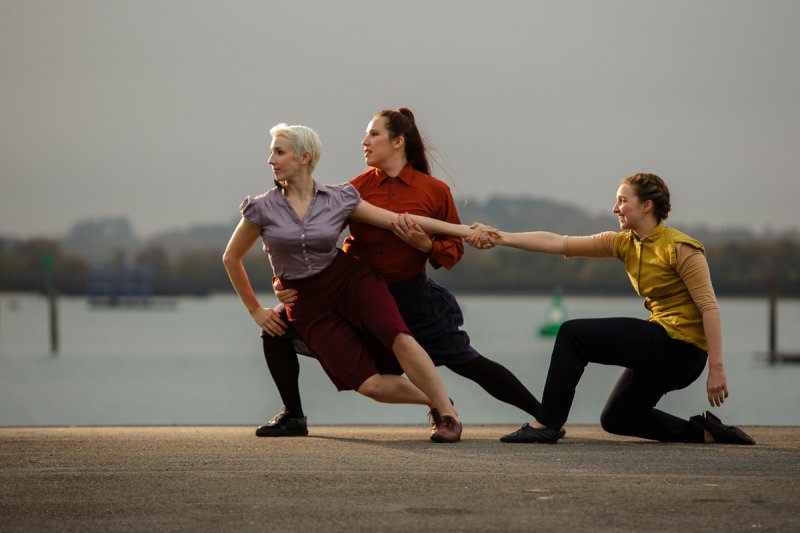 The Imagination Museum; photo Owen Benson Visuals; dancers Sarah Blanc, Megan Griffiths, Lucy Starkey

Visitors to the website will also be able to find out more about other events happening using dance and movement in museums, read about the creative process involved in this work, explore case studies and helpful resources and join the Imagination Museum consortium. Members of this consortium will be able to share their own events, news, resources and opportunities, and have access to annual meetings at which they will be able to share ideas with artists and museums.
Director Katie Green says: "We've been involved in a lot of discussion around creative practice using dance and movement in museums and heritage sites over the past 6 years, and have come to realise that there is a desire from artists and museums for a place to bring together information about this kind of work. We hope to be able to use the new website as a place where we can open up our own process but also invite others to share examples of the great work they are doing. Hopefully the site and Imagination Museum consortium will make it a bit easier for artists and museums interested in collaborating to find each other."
Join the consortium and help us create a shared Imagination Museum space full of danced responses to museums, galleries and heritage sites. Visit www.imaginationmuseum.co.uk/consortium or contact katie@imaginationmuseum.co.uk .
[ends]
Notes for Editors
The Imagination Museum project is produced by Made By Katie Green, supported financially using public funding by the National Lottery through Arts Council England as part of the Strategic Touring programme.
The forthcoming Imagination Museum: Mayflower 400 project will respond specifically to the historic story of the Mayflower's voyage from England to America in the lead up to the 2020 400th anniversary of the sailing of the Mayflower.
The Imagination Museum: Mayflower 400 project is also supported by Hampshire Cultural Trust, The Box, West Lindsey, Plymouth, Nottinghamshire and Bassetlaw District Councils and the Surf the Wave programme, and also delivered in partnership with the Pilgrim Roots Regional Partnership, Transported, The Point, Plymouth Dance and Plymouth Culture.
Made By Katie Green is a contemporary dance company developing new ways of responding to historical artefacts and heritage sites through dance. Working collaboratively with a range of artists, we create stories that bring our shared past to life in new ways, and engage a broad audience, including those who are new to dance.
For more information about the company's work visit: www.madebykatiegreen.co.uk
For further details and images contact:
Katie Green (M: 07801 969943 E: katie@imaginationmuseum.co.uk )